This past January, we received a call about an under-construction apartment building located on Jerome Ave. in Bronx, NY that suffered the misfortune of a major water main break. The subsequent damage spread far and fast throughout the basement and first floor, requiring immediate action. Luckily, it was TRI to the rescue and within 1 hour of being contacted we were on the scene assessing the damage and taking the proper steps to restore the property.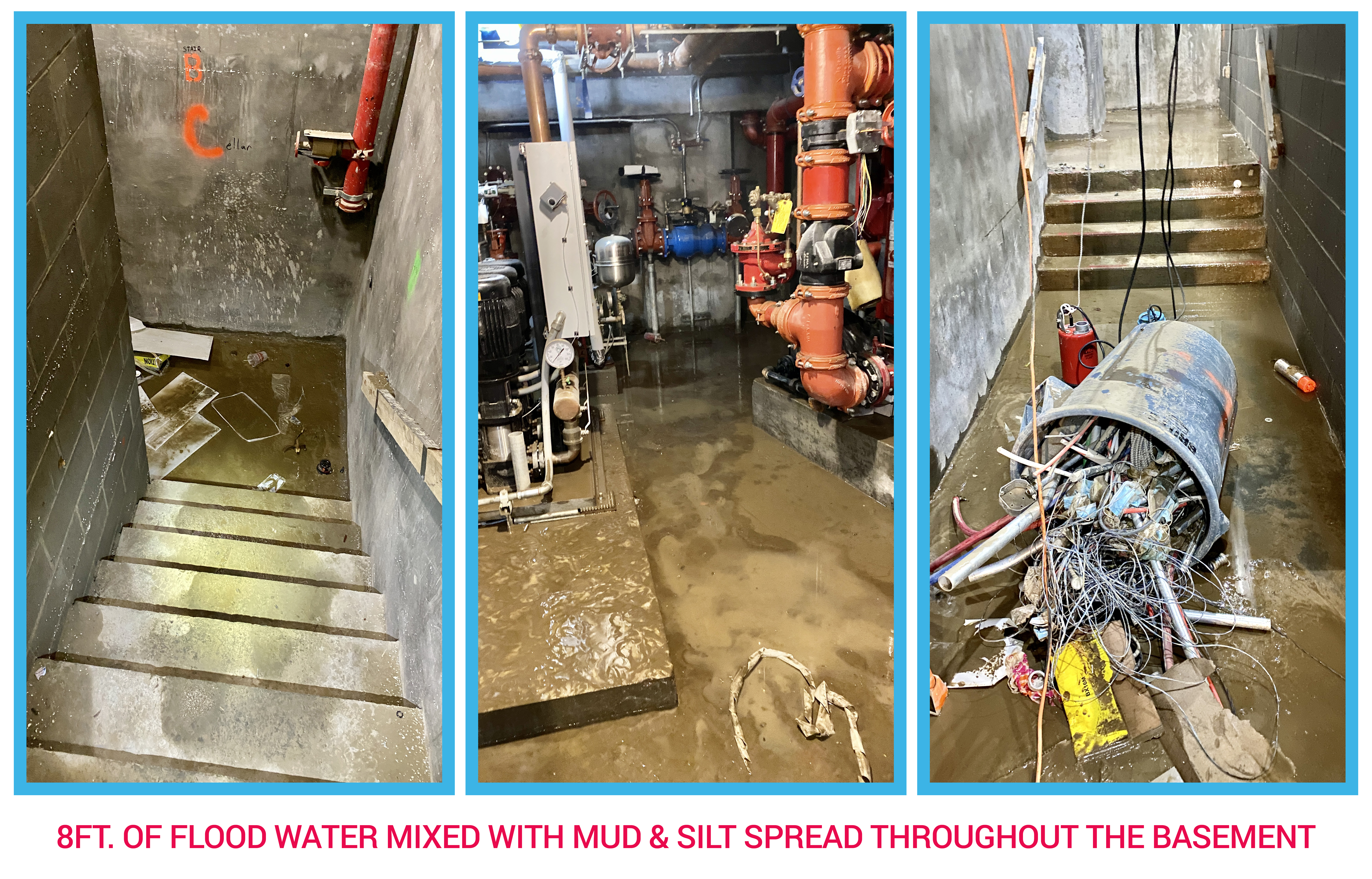 Scope of the Damage
Upon arrival we found the magnitude of the flood damage was extreme. The basement was under 8ft of water and 2ft of water had spread throughout the first floor. Mixed with the flood water were remnants of mud and silt coating every surface. Construction materials such as metal pipes, wires and heavy equipment were left floating in the flood water and needed to be cleared out and discarded or properly dried out and restored. All told, our client was facing 3 million dollars' worth of property damage.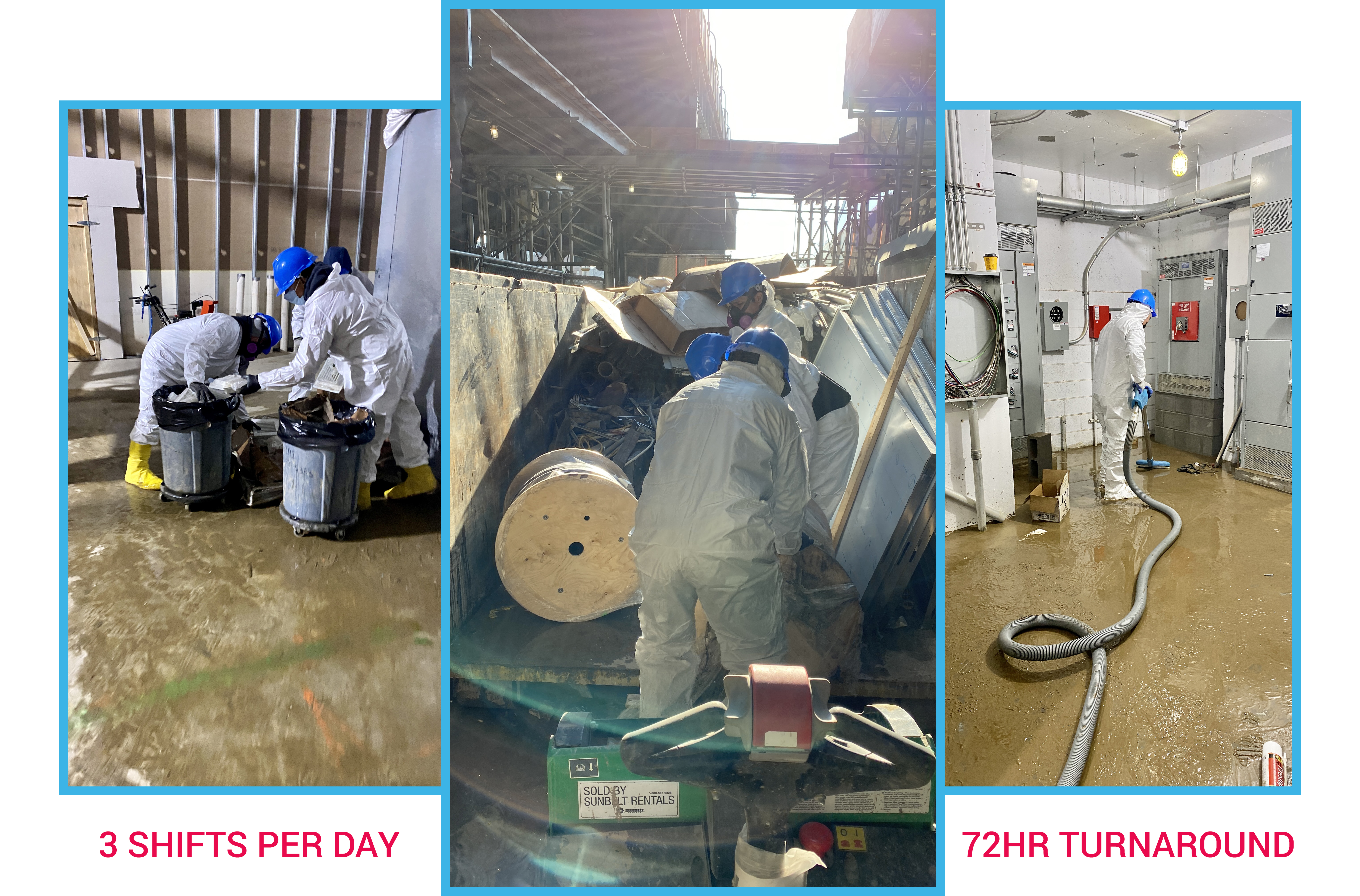 Challenges Presented
This project presented its own set of unique challenges that we had to navigate:
The apartment building was slated to become affordable housing and absolutely needed to be completed on time.
Street closures around the building made access to the job site difficult.
Being that it was an active construction site, the building was filled with debris, sharp tools and heavy equipment that needed to be removed.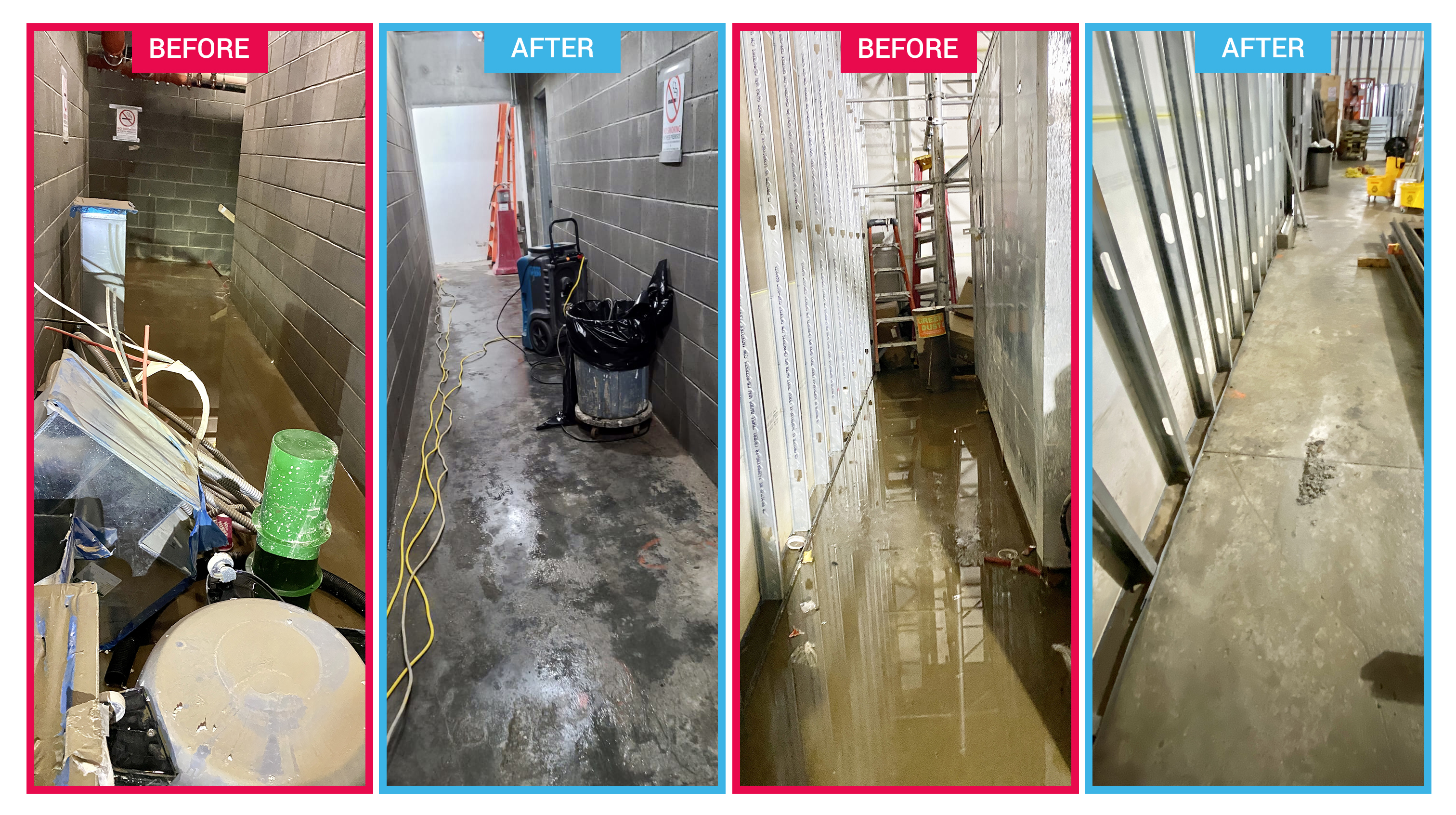 Fast & Reliable Restoration
Given the strict deadline we were facing and the importance of the complex as future affordable housing we immediately got to work restoring the flood damage. Our teams worked 3 shifts per day and were able to complete the job within 72hrs. As always, there were no out-of-pocket expenses for our client, and everything was 100% paid for by their insurance company. We're happy we could help restore our clients peace of mind and allow them to return to their scheduled construction work.
For Immediate Help with Your Emergency Call Us Now @ 516-333-5333