Scope of the Damage
In September 2021, the Northeast was hit by Hurricane Ida, experiencing record-breaking rainfall that led to historic flooding. The storm had caused devastation on the Gulf Coast before moving up towards the tri-state area. The NYC boroughs and their surrounding areas were hit particularly hard, including New Jersey and Connecticut. Thousands of homes across the area were flooded with up to 10 feet of water, causing an estimated $16 to $24 billion in flood losses.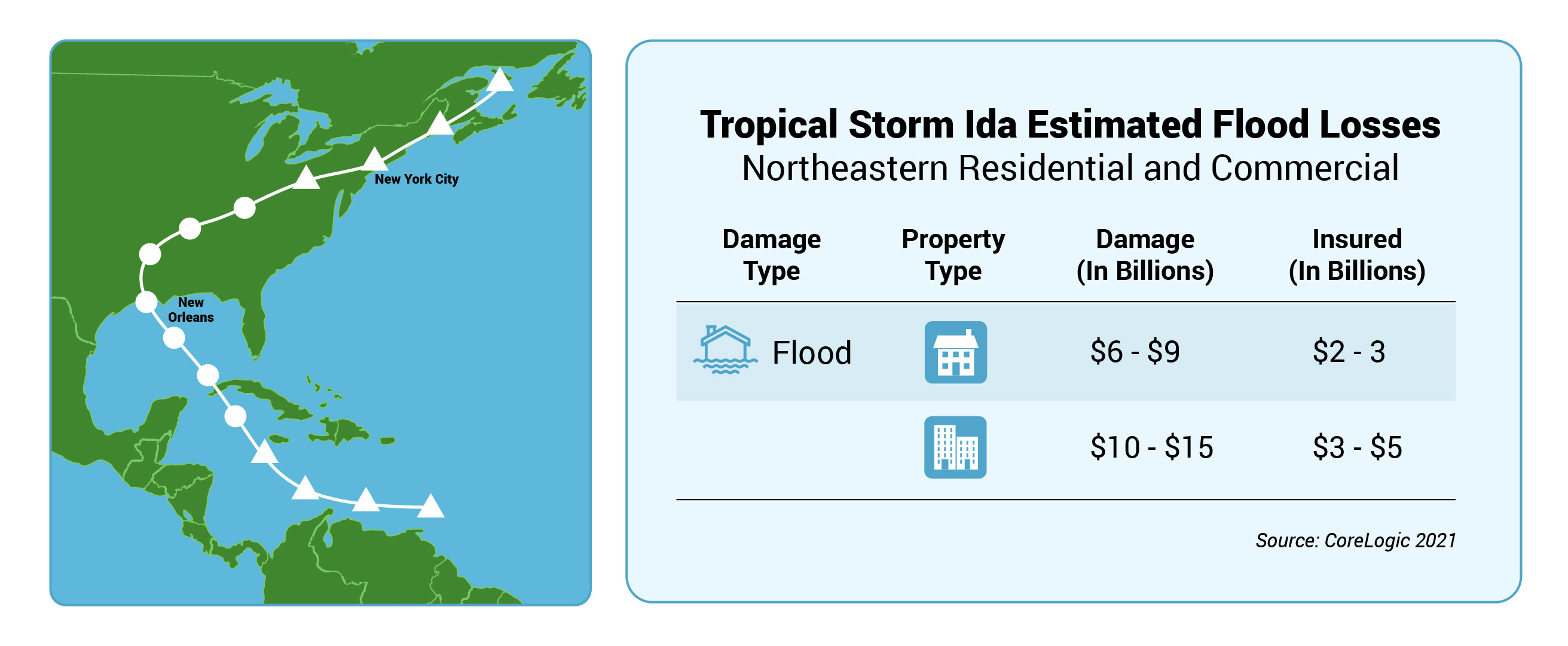 With such a massive number of residents in desperation, Total Restoration jumped in to get everyone the help they needed as quickly as possible. Working on both residential homes and commercial properties, TRI tackled the enormous task of removing the standing flood water in these buildings and restoring them back to normal.


Fast & Reliable Restoration
In a matter of 4 weeks, TRI responded to and successfully completed more than 250 flood losses, helping thousands of residents. TRI prides itself on showing up and doing the work necessary to get people back to normal day in and day out and were especially committed to going above and beyond during such an unprecedented time of need.
For Immediate Help with Your Emergency Call Us Now @ 516-333-5333