Property damage isn't always the result of an on-site incident. When a large fire devastated an assisted living facility in Spring Valley, NY, the apartment complex opposite the fire also sustained damage that required attention. TRI was on-site immediately after receiving a call to begin the exterior clean-up while an experienced mitigator met with the management company to begin coordinating a plan of action for cleaning up the rest of the building.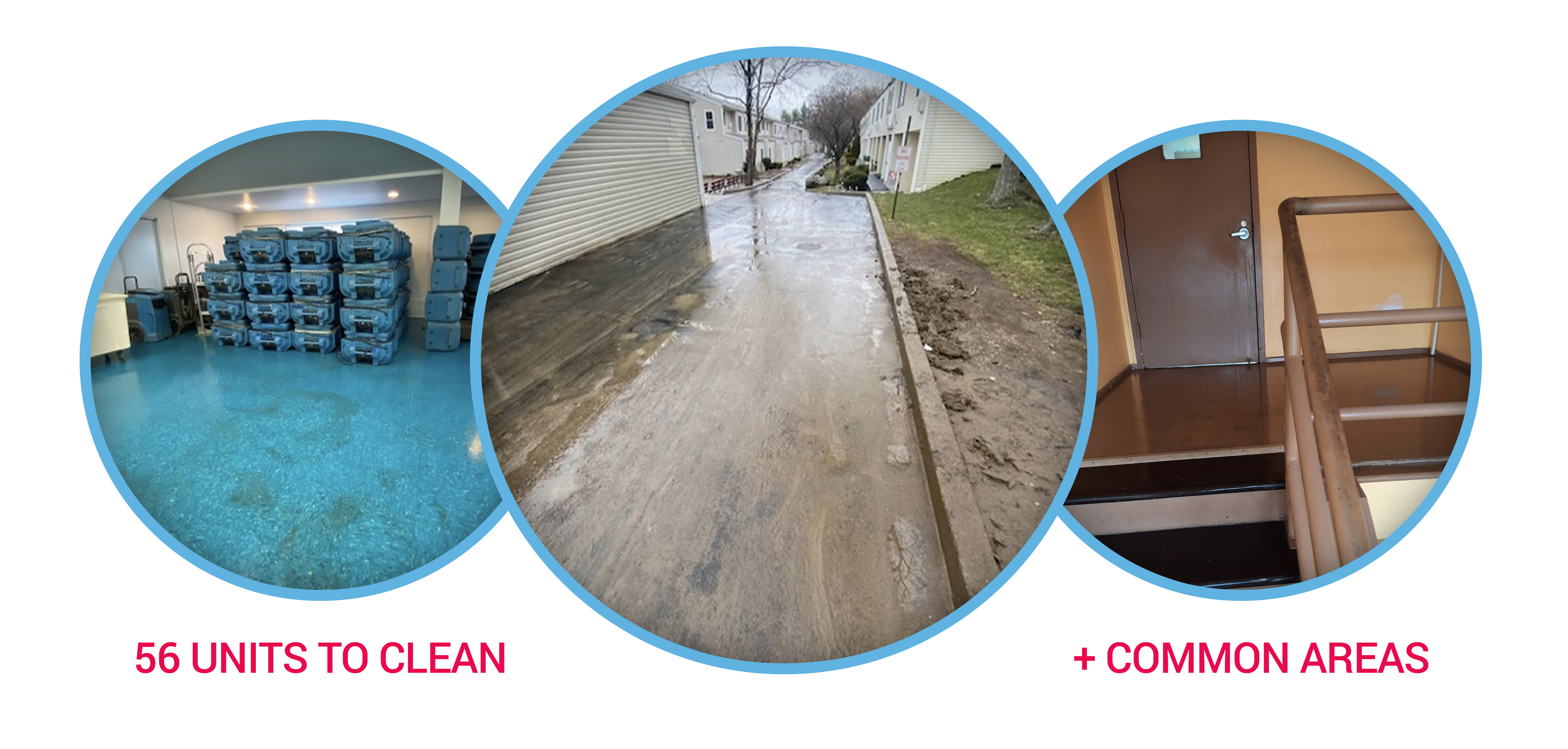 Scope of the Damage
The building that suffered the unfortunate fire was situated up on a hill and, as firefighters fought back the flames with their hoses, debris, sludge and mud flowed downhill causing damage to the apartment buildings below. The exteriors of the buildings were covered with mud and debris on the walkways, stairways, sidewalks, and driveways – creating a hazard for residents. Clogged sewers also presented a problem that needed to be fixed, as well as removing debris from the property's grounds. On the interior of the buildings, soot damage in the individual units and common areas needed to be addressed by our clean-up crews.
Challenges Presented
This project presented its own set of unique challenges that we had to navigate:
- Coordinating a cohesive clean-up strategy with the complex's management company, the building's super and our own clean-up crews.
- Completing a thorough clean-up and restoration job while also being mindful to not disturb the day-to-day lives of the building's tenants.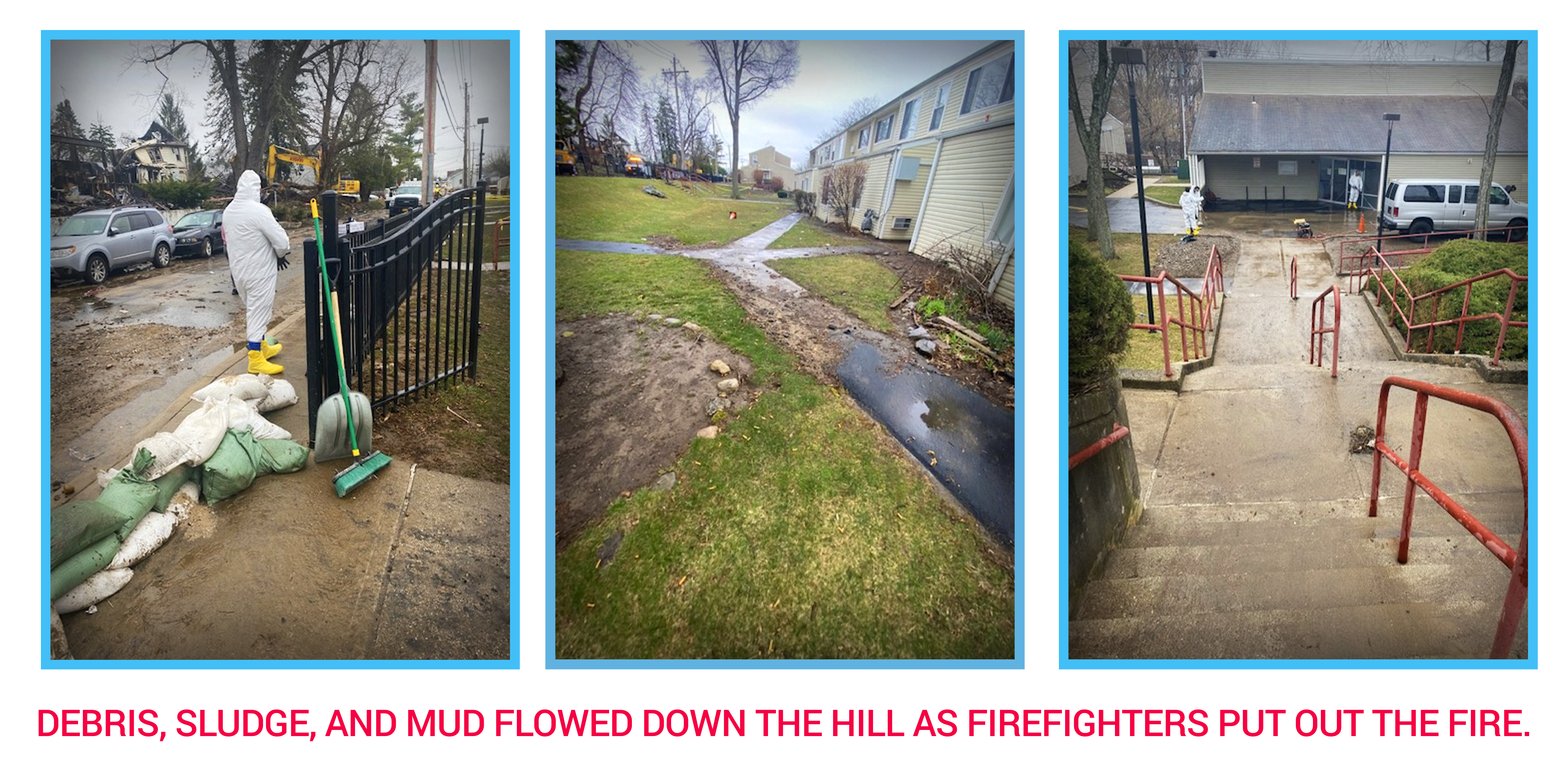 Fast & Reliable Restoration
There's no time to waste when it comes to fire remediation, so our clean-up crews got to work immediately. We assigned 6 crew members to clear the exterior of the building for 3 days, while a crew of 40 performed soot cleaning to the walls, ceilings, and floors of each of the 56 damaged units, common hallways and community room for an additional 3 days. Our crews had the job completed within 7 days of hard work, allowing our client's tenants to resume their normal lives. Fire damage can be a devastating experience for those affected by it, and TRI is here to help you navigate the challenging clean-up process while ensuring out-of-pocket expenses are minimized.
For Immediate Help with Your Emergency Call Us Now @ 516-333-5333