Thanksgiving Day is one of our most important celebrations, but did you know that it's also the leading day for home cooking fires? That's why Thanksgiving fire safety is at the top of our priority during this holiday season. According to the National Fire Protection Association, Thanksgiving Day is the leading day for home cooking fires, with almost three times as many occurring than any other day of the year. Here are a few simple tips on how to avoid Turkey Day troubles.


Cooking Fires
First, make sure your home fire safety equipment is up to date and in working condition. Check the batteries in your fire alarms, and make sure your fire extinguisher is not expired. Keep the fire extinguisher near the area where you will be cooking, this will help with your thanksgiving safety checklist. There are lots of tools for cooking safely on thanksgiving, and they are mostly easy to find at your local stores. Use timers when cooking multiple dishes at the same time so that you can have reminders to check on or turn off certain dishes.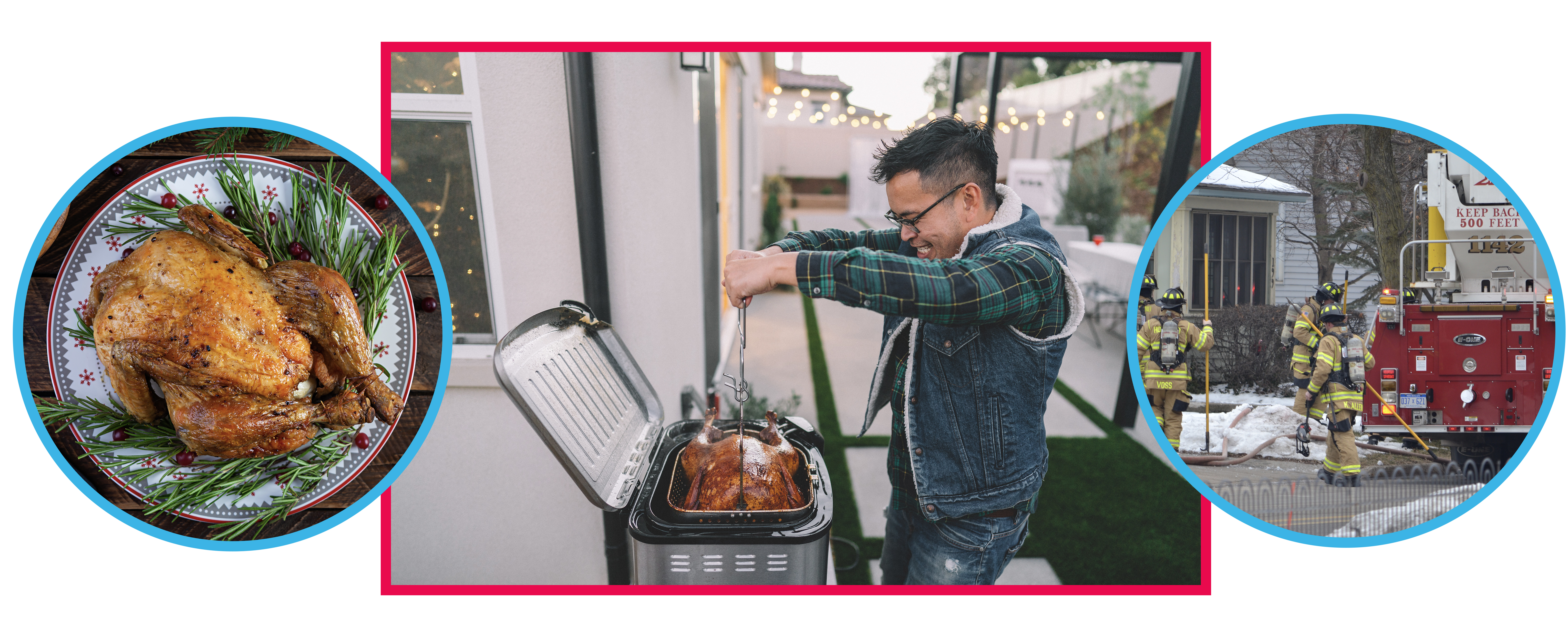 Deep Fryer Explosions
We know deep fried turkeys are becoming more and more popular these days, despite the National Fire Protection Association discouraging outdoor gas-fueled turkey fryers. Cooking the turkey in hot oil is very dangerous because if the oil gets tipped over or overflows into the open flame when the turkey is inserted it could cause serious bodily harm or a large – hard to contain – fire. That's why, if you still prefer the traditional hot oil fryers for your turkey, please be safe with them and follow a few standard rules. ALWAYS use your turkey fryer outdoors on a sturdy, level surface well away from your home, pets, and loved ones. ALWAYS make sure that your turkey is completely defrosted and dried before you fry it to prevent hot oil from splattering. And lastly, ALWAYS use a fire extinguisher to put out any flames, never water.
But as always, if the worst does occur and you're dealing with a fire, call 911 and get your local fire department to help. If the fire is out of control, get everyone out of the house and close the door behind you to help contain it. Total Restoration will be here to help you bring your home back to its former glory after. Just give us a call when you're in need!
516-333-5333
24 HOUR EMERGENCY SERVICE