It's not always an on-site or kitchen incident that starts a fire in a restaurant. Some hastily and improperly disposed of fireworks left in a dumpster and too close to propane tanks caused an explosion and a fire that damaged the Lotus Asian Fusion restaurant and water-damaged the adjacent businesses. TRI swooped in to immediately remove standing water and address the fire damage.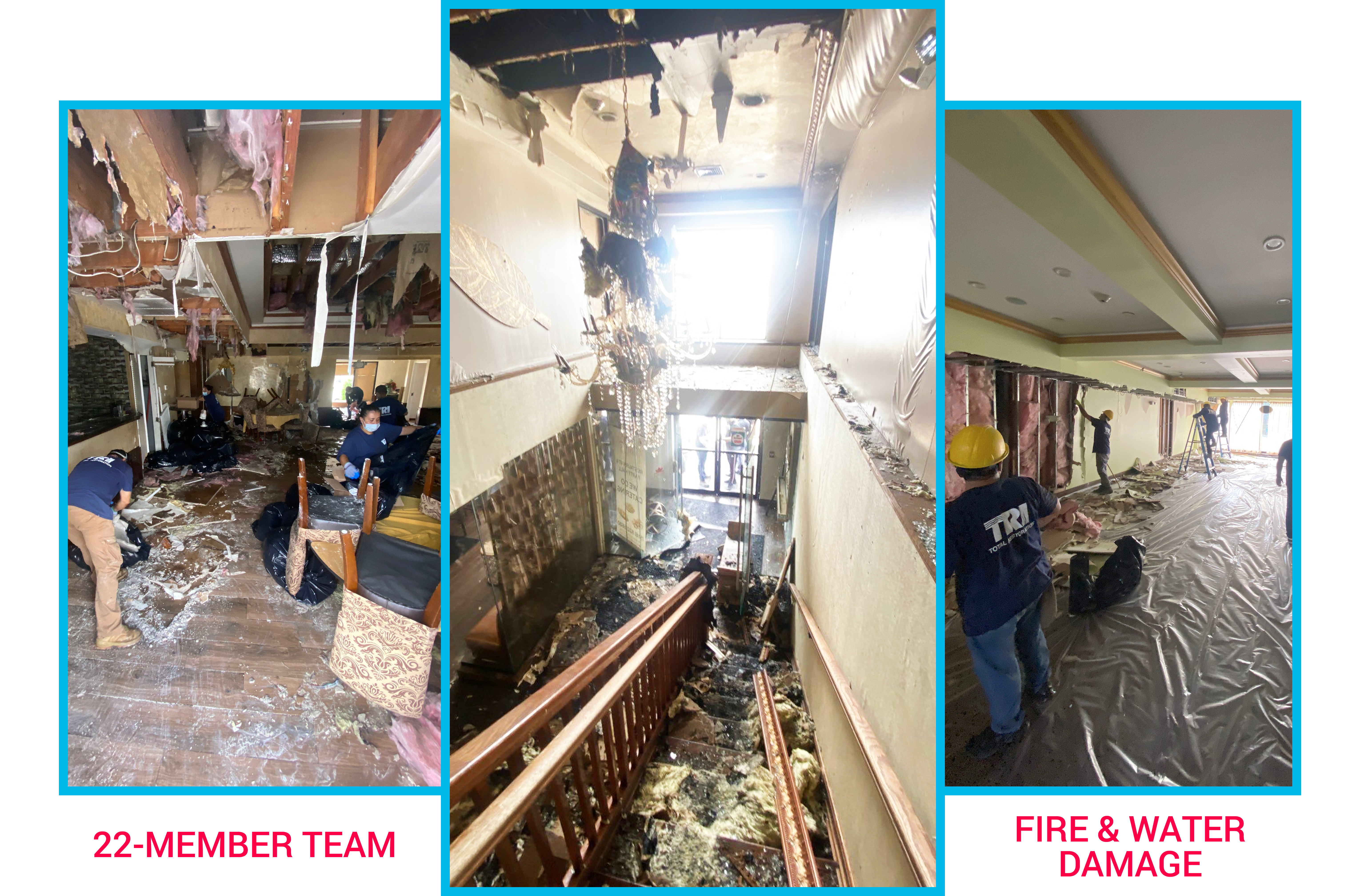 Scope of the Damage
One wall of the restaurant suffered fire damage while the rest of the upstairs had severe water damage which rained down into the 1st floor and basement. The entire 2nd floor was gutted.
The dining room and the photography store that were also on the first floor was water damaged and needed to be completely gutted. The basement and kitchen both had standing water which needed to be extracted.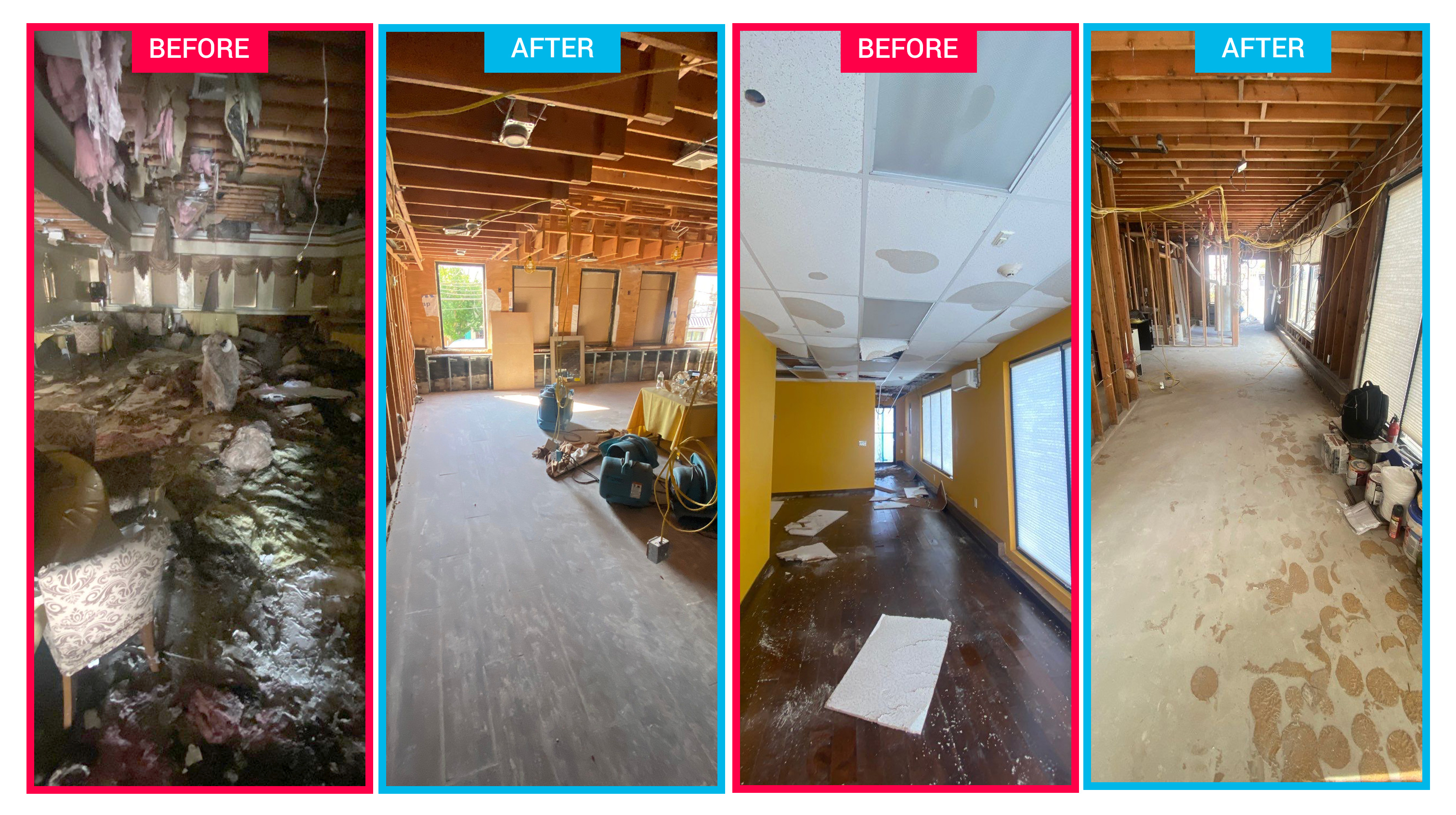 Challenges Presented
Every job has its challenges, here are couple that needed to be overcome for this restoration:
Because the fire occurred during an unprecedented heat wave, the potential or rapid mold growth was much higher than normal. Immediate drying was necessary to prevent this.
Coordinating the most effective cleanup plan with the building owner, tenants, and their insurance company.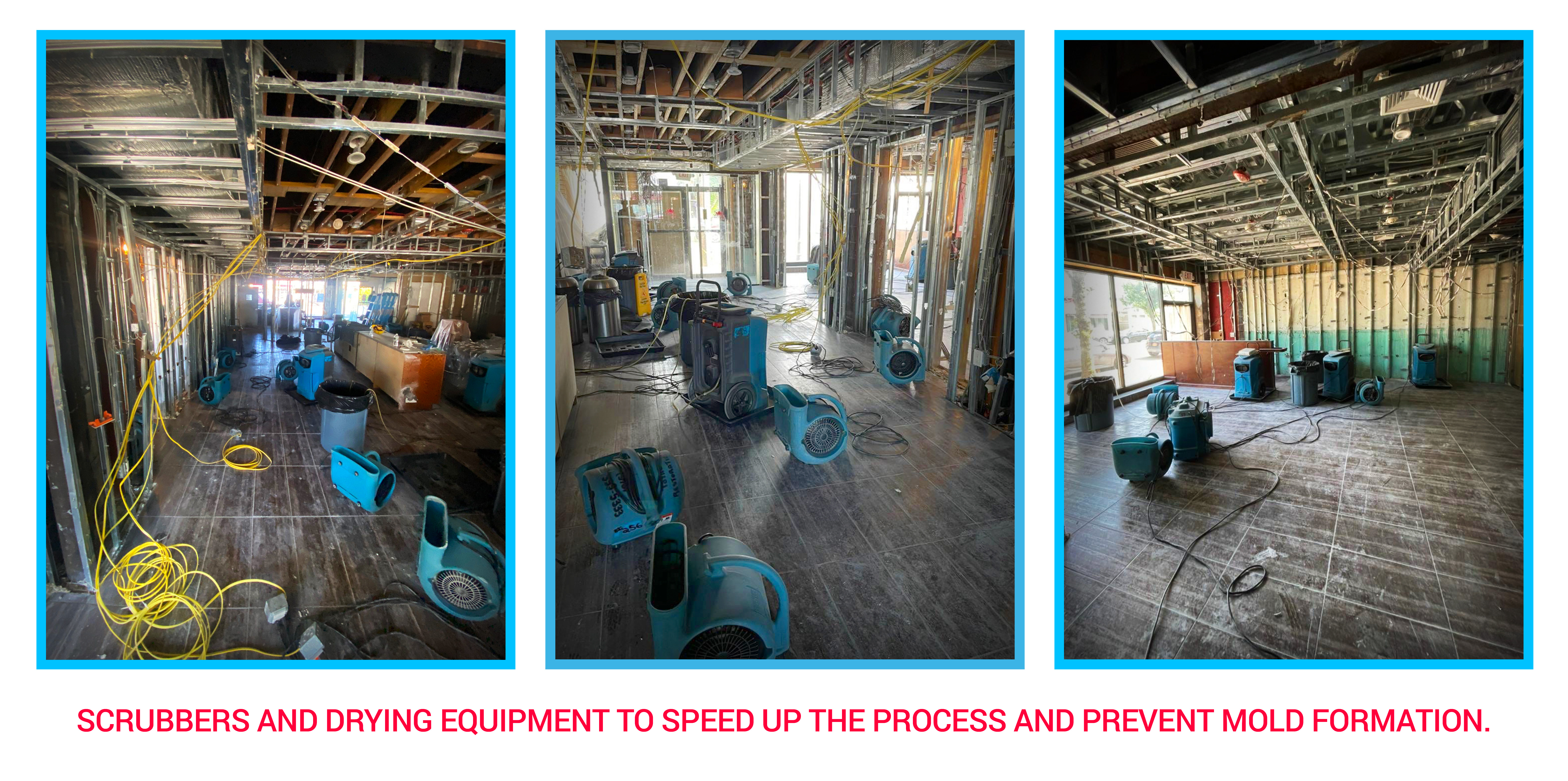 Fast & Reliable Restoration
Because time was of the essence, TRI quickly gutted the areas effected by water damage and swept up and disposed of the broken glass and debris. We ripped out all the fire and water damaged sheetrock and flooring and brought in an electrician to assess the situation and set up temporary lighting. We also used scrubbers and drying equipment to speed up the drying process and prevent mold formation. For roughly 3 weeks, our team of 22 worked tirelessly to get both businesses back up and running as quickly as humanly possible. As always, TRI worked with the building owner, tenants, and insurer to agree on a scope of work that would incur no out-of-pocket expenses for our client.
For Immediate Help with Your Emergency Call Us Now @ 516-333-5333