Water damage is never welcomed. But few words strike fear into homeowners like "mold damage" does. Mold removal can be time consuming and costly and a risk to your health – but not all mold is toxic, and not all mold removal has to be a huge undertaking. If you live in a traditionally wet area or have an older home or are surrounded by water, simply put, mold happens. Attics and basements are particularly susceptible. Interior walls and areas under ac units also frequently have some level of mold as well.
The EPA allows for small areas – less than 10 square feet – to be dealt with directly by homeowners. But often, you will not be sure how limited or how extensive the damage is. Knowing the steps to take, the extent of the damage and who to call for help can go a long way in easing your mind when you're dealing with mold in the home.
Testing
Sometimes testing for mold is a necessity, but if it's visible to the eye, there's your evidence. For peace of mind, you may want to test regardless to determine what kind of mold you're dealing with if you're buying or selling a house.
How big of a hit will I take on removal?
While too-low estimates are just as concerning as too-high estimates, know that generally, mold removal can often leap over the $1000 mark. When you hire a restoration company to do mold remediation, there are expected costs – after all they are trained professionals who know the best means of assessing and correcting mold damage. While mold sounds scary, the reality is it is often confined to a small area and can be easily and quickly rectified.
What's the process?
If you require or demand testing, that's step one. Once complete, assessment and removal can begin. This involves a team – armed with the right PPE and the right equipment – entering and sealing it off for treatment. You don't want spores to spread out of control.
Proper ventilation and containment are critical. Your remediation team will utilize HEPA vacuums and scrubbers and industrial-grade humidifiers and physically remove and discard of the affected area, including drywall, baseboard and insulation. They will then use antimicrobial cleaners or moldicide to remove any remaining spores or stains. They may also employ odor controls and replace walls and insulation if you've hired them to do so. Many restoration companies like us can take care of this for you. If the damage is more significant, we often recommend homeowners contact a licensed and well-regarded sub contractor.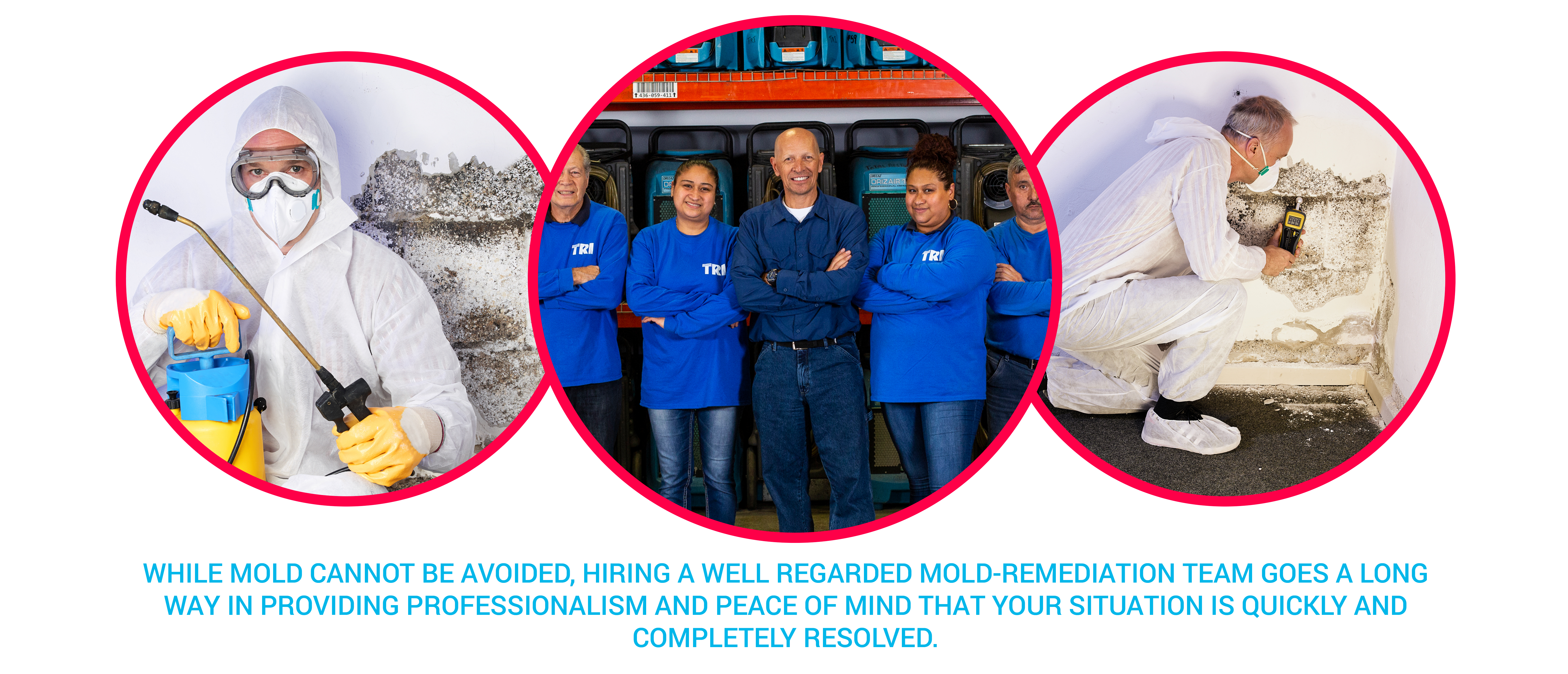 For Immediate Help with Mold Cleanup, Call Us Now @ 516-333-5333