Knowing mitigation from restoration.
When you experience damage to your home, whether it's a fire, water damage or a sewer or septic-related incident, you have plenty on your mind. But maintaining a clear head and knowing the steps to take and the terms that your homeowner's insurance provider will throw at you is critical. If you have an incident, you will often hear about both mitigation and restoration and knowing the difference between the two is key.
Which comes first?
As pressing as getting the restoration process going may be, you need to start with mitigation.
Mitigation is just what it sounds like – minimizing the damage in the aftermath of an incident.
This could be plugging up holes, disinfecting after a septic incident or mold and mildew cleanup in the event of water damage. Mitigation also involves removing compromised structures, downed tiles or shingles or baseboards and carpeting that may have been damaged by smoke or water. Removing standing water – given the associated health and structural concerns – is another important element of the process.
It's key to get mitigation going immediately. That means no more than one day after the incident occurs. The longer you wait, the lower the chance of successful damage control.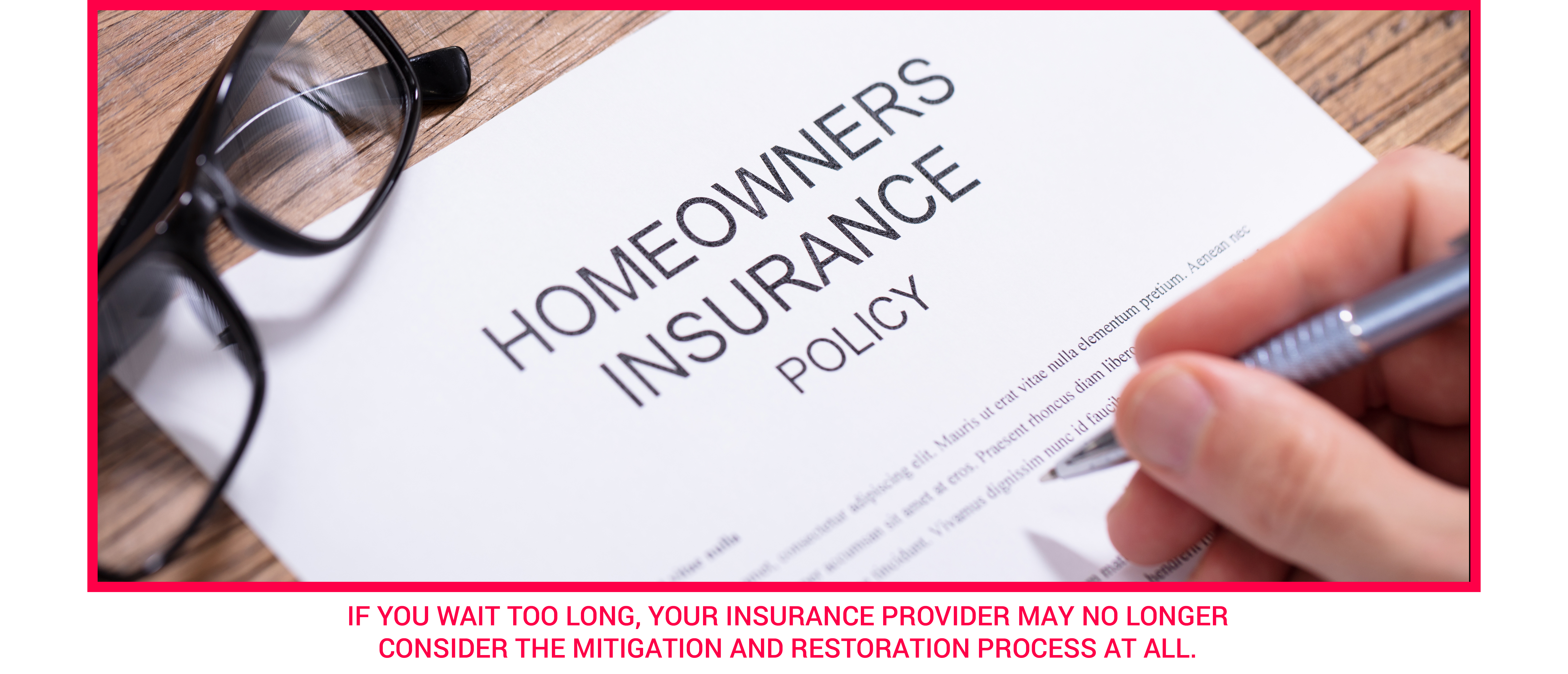 Restoring after mitigation.
Restoration also means exactly that – restoring your home to its prior condition. Think of this as repair and replacement as opposed to clean up. The goal is to quickly, efficiently and cost effectively get you back to the comforts of home.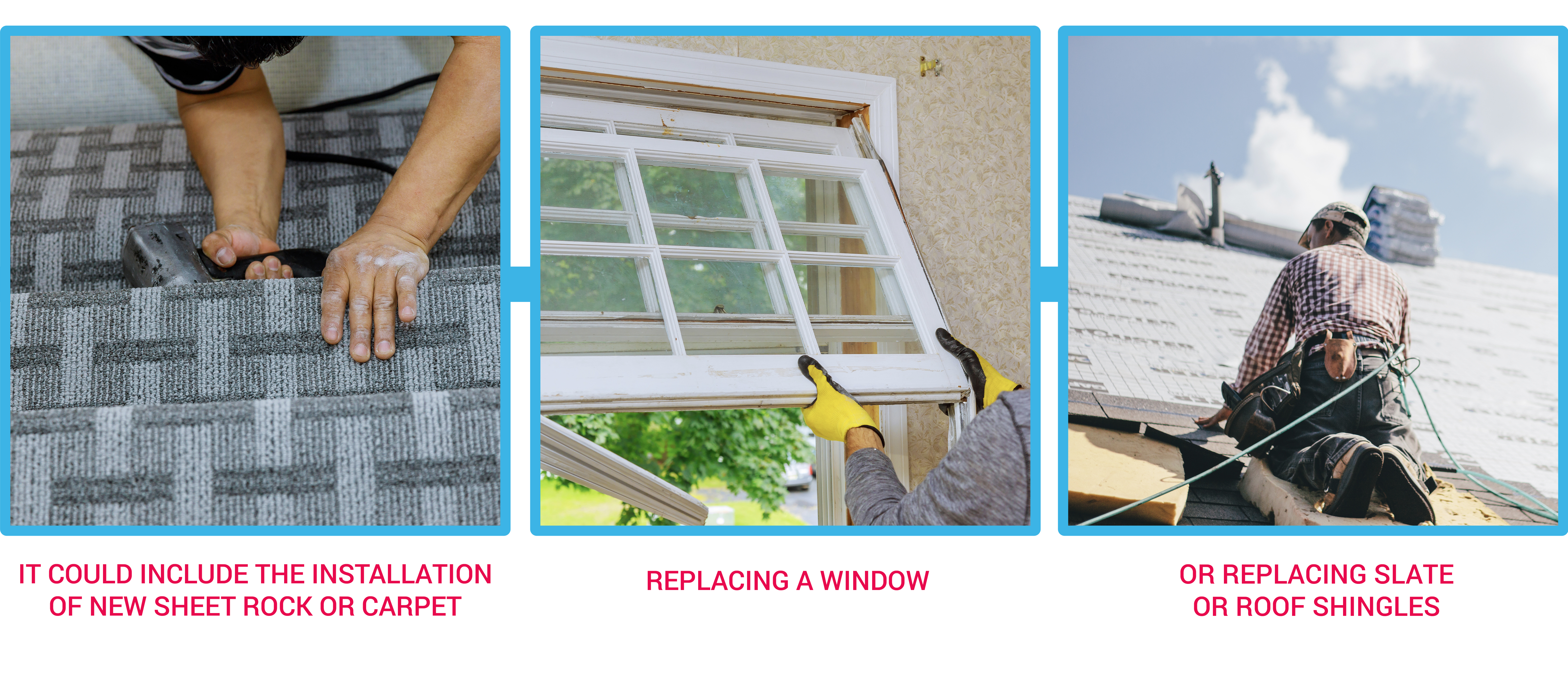 Mitigation and restoration are often the faster and less costly option over replacement.
It might be tempting to jump right to the idea of complete replacement, but with the right professional team at your side, mitigation and restoration can actually be both faster and cheaper than outright replacement. Some people even take the leap that they can repair damage themselves to save money but it generally doesn't work out as there's a big difference between the damage you can see and the damage you can't. Walls may feel dry but have water damage inside. Smoke can get trapped in furniture and carpeting and the potential health hazards can remain long after the smell is gone. A well-trained and well-reviewed team will test standing water for toxicity, check structures for integrity and review their work when the job is complete.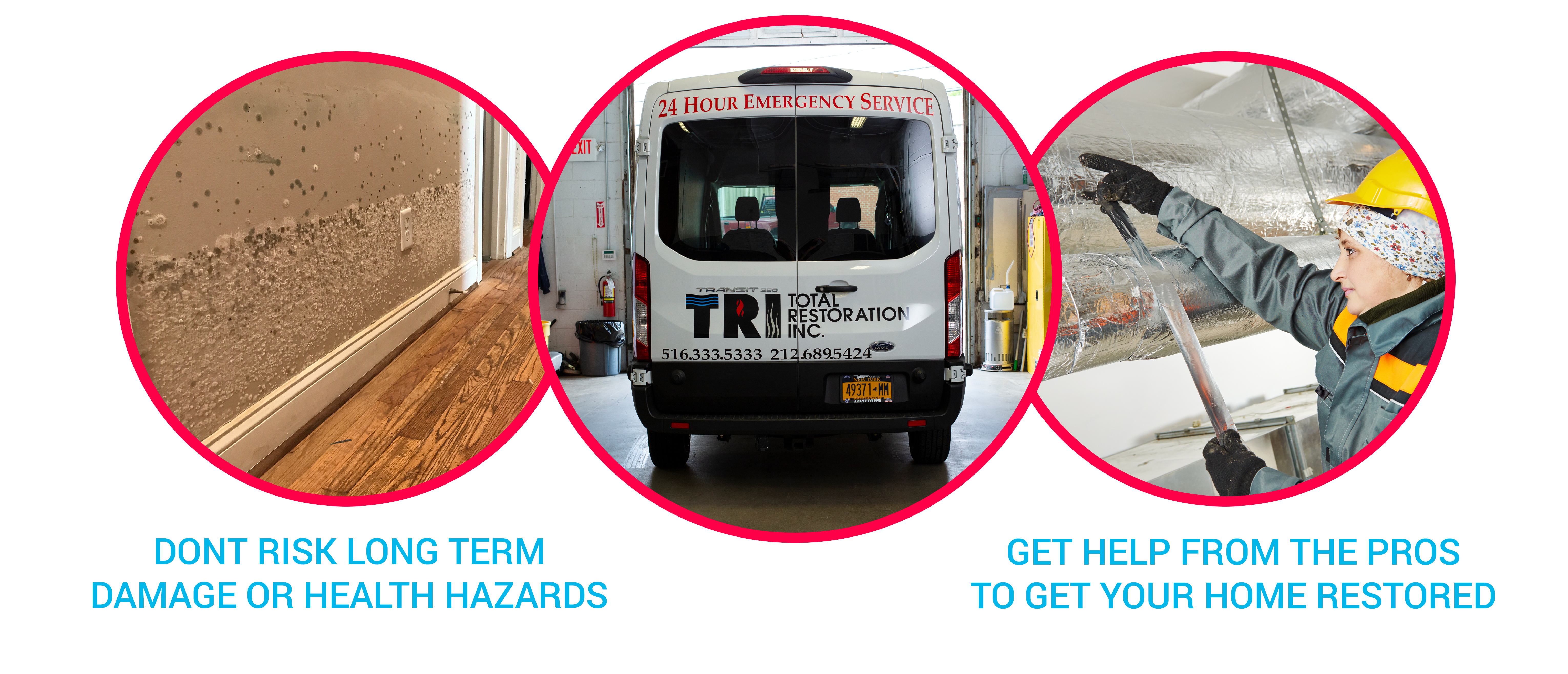 The right choice for concerned homeowners.
The extent of the damage and the accessibility of the damaged areas of the home are always something to consider, but most of the time, mitigation and restoration are the best choice for getting your home back to feeling like home safely and cost-efficiently.
For Immediate Help with Your Water Damage or Fire + Smoke Damage Restoration Call Us Now @ 516-333-5333