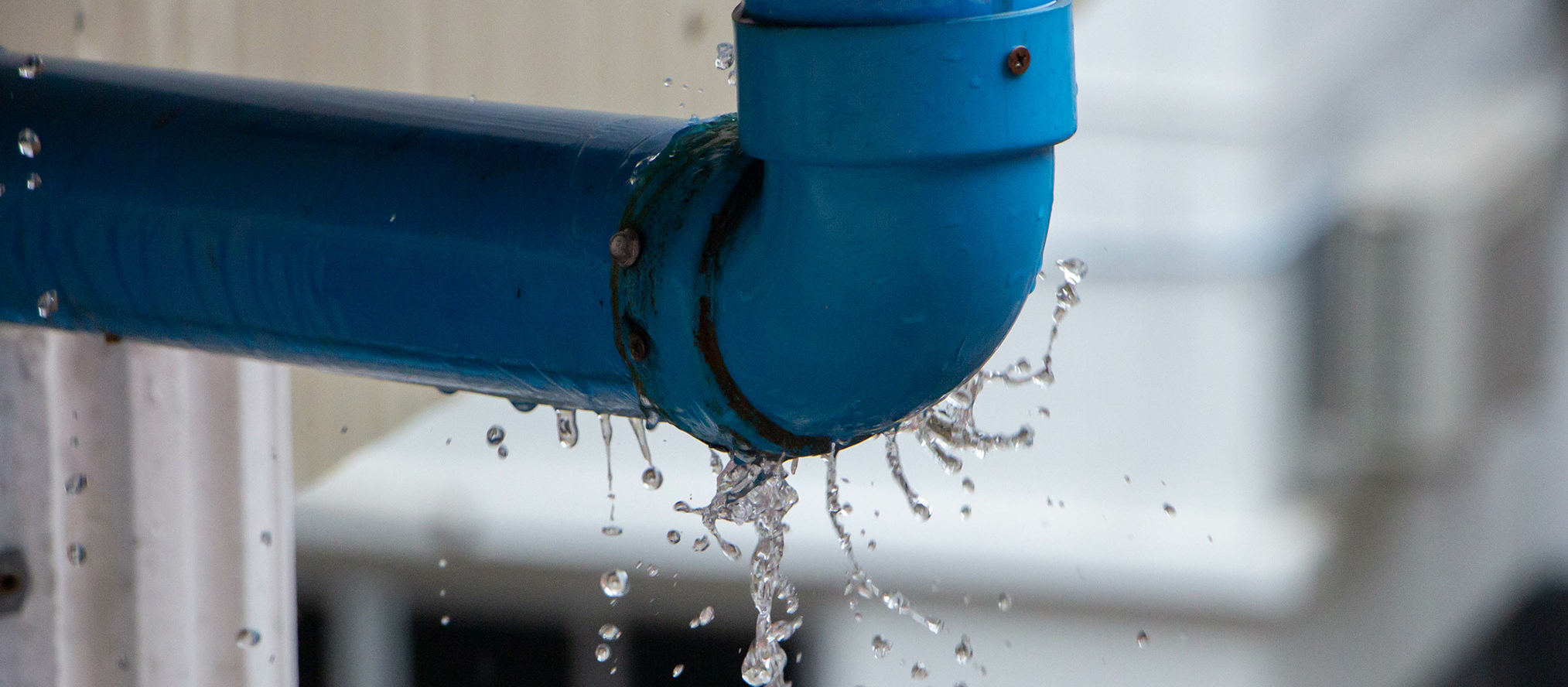 When the weather gets colder, there's the obvious not-so-fun stuff like snow blowing or avoiding blowing out your back shoveling. But there's also another winter-weather advisory – watching out for burst pipes.

When water freezes inside pipes during the winter – especially in older homes or ones without sufficient insulation – there is always the risk of a burst pipe. While we recommend you bleed outside faucets and hoses to avoid an outdoor burst once the cold weather sets in, sometimes there isn't a lot you can do about your indoor pipes aside from keeping a watchful eye and knowing what to do in the event it happens.
One thing to note is that there are some preventative steps you can take to avoid a pipe bursting in the first place.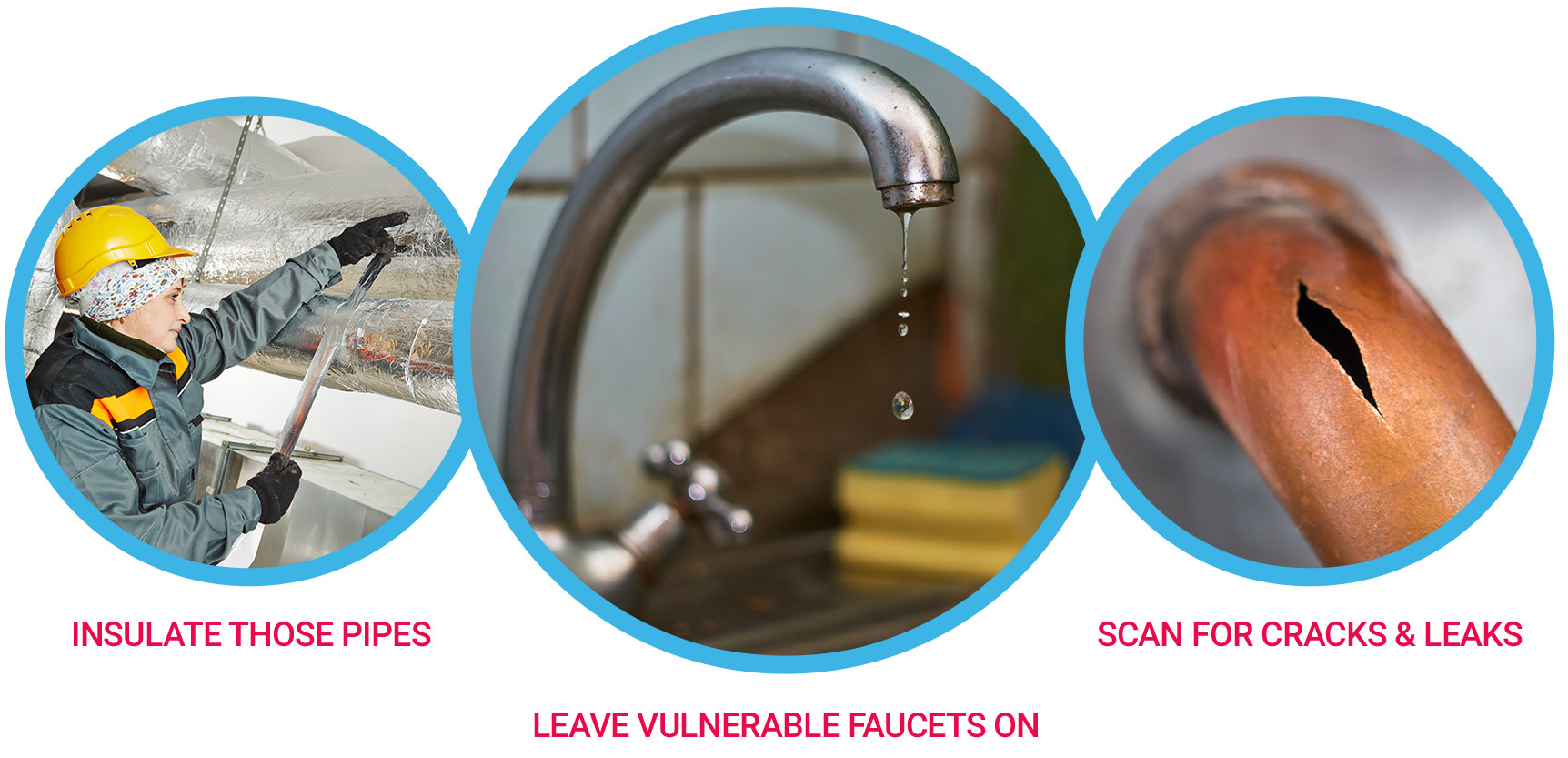 Insulate Those Pipes
Pipes in the most exposed places – like your basement or garage – are often the most vulnerable. Wrapping them in heating tape or using safe, stop-gap insulation is a good way to avoid them ever bursting at all.
Leave vulnerable faucets on
If you're in a deep freeze, let the faucets run a bit to keep water moving – static water is more likely to freeze and lead to a pipe bust. Additionally, you can turn off any appliances that have a water supply if you aren't using them.
Quickly scan your pipes for visible cracks or leaks
While it might seem obvious, the best defense is taking a good look at your pipes for any obvious damage.
And if a pipe does burst during the winter, take the following steps.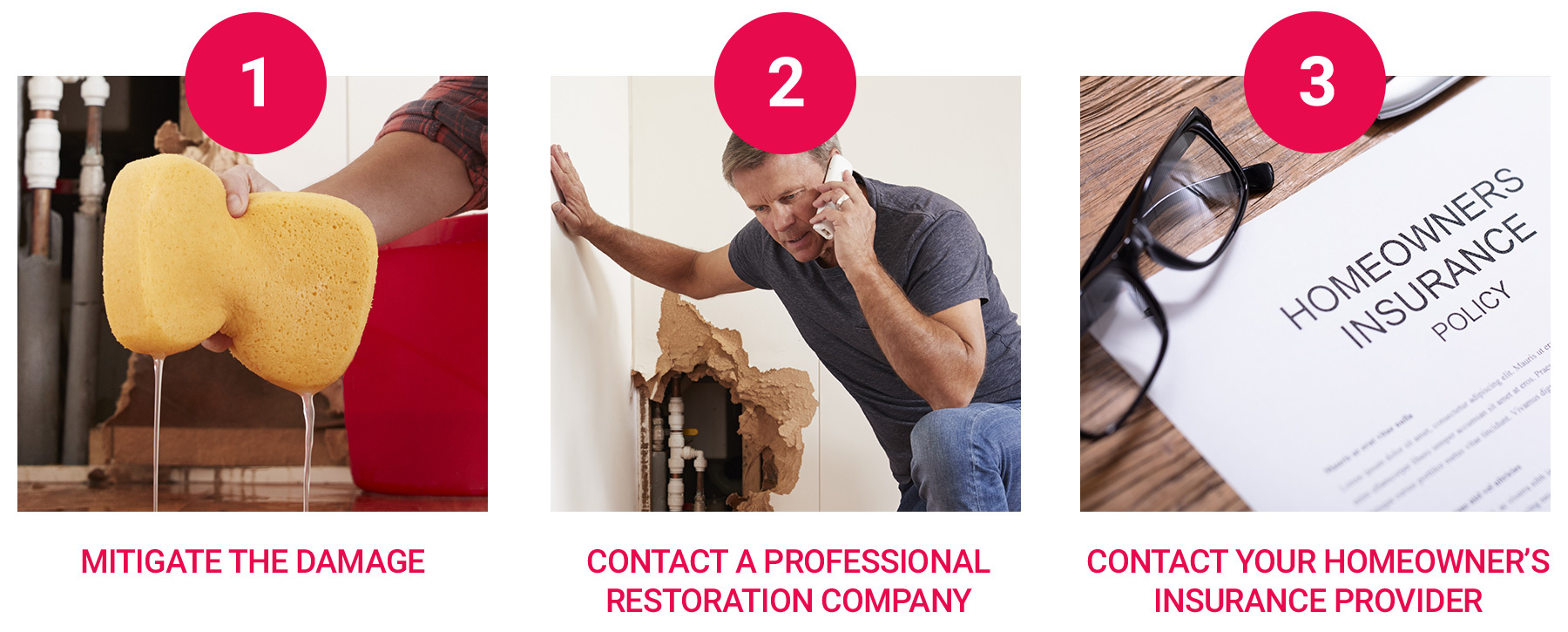 Mitigate The Damage
It may sound pretty obvious, but the first thing you should do is remove any excess water immediately. The longer it sits there, the more likely it can damage your floor or belongings. If you have one, run the dehumidifier stat. If you don't have one, get one.
Contact a professional restoration company
While there are some immediate steps you can take, getting in a professional to assess the damage is the best thing you can do. When water gets into your walls or floor, mildew and mold can rapidly set in. A professional can give you a sense of the work required and get going on cleaning up, drying the air and preventing bigger, more expensive damages.
For Immediate Help with Your Emergency Call Us Now @ 516-333-5333
Contact your homeowner's insurance provider
This is exactly why you have homeowners' insurance. Record the areas or property that's been damaged so you can provide them with the level of detail they will need to get going on your claim.
No one wants to deal with a burst pipe, but many, many homeowners will. It's one of the pitfalls of cold weather and one of the challenges of home ownership. But by choosing the right team, you're taking the right steps to minimize the cost and the damage.