The fourth of July is almost here, a weekend full of fun, backyard cooking, and shenanigans. Millions of Americans will be celebrating the weekend with fireworks. While we want you to have a fantastic time, we want to remind you that fire, whether it's in your barbecue or in your festive explosives, can be dangerous without the proper precautions. In fact, most emergency rooms and fire departments are fully staffed and on high alert during these times.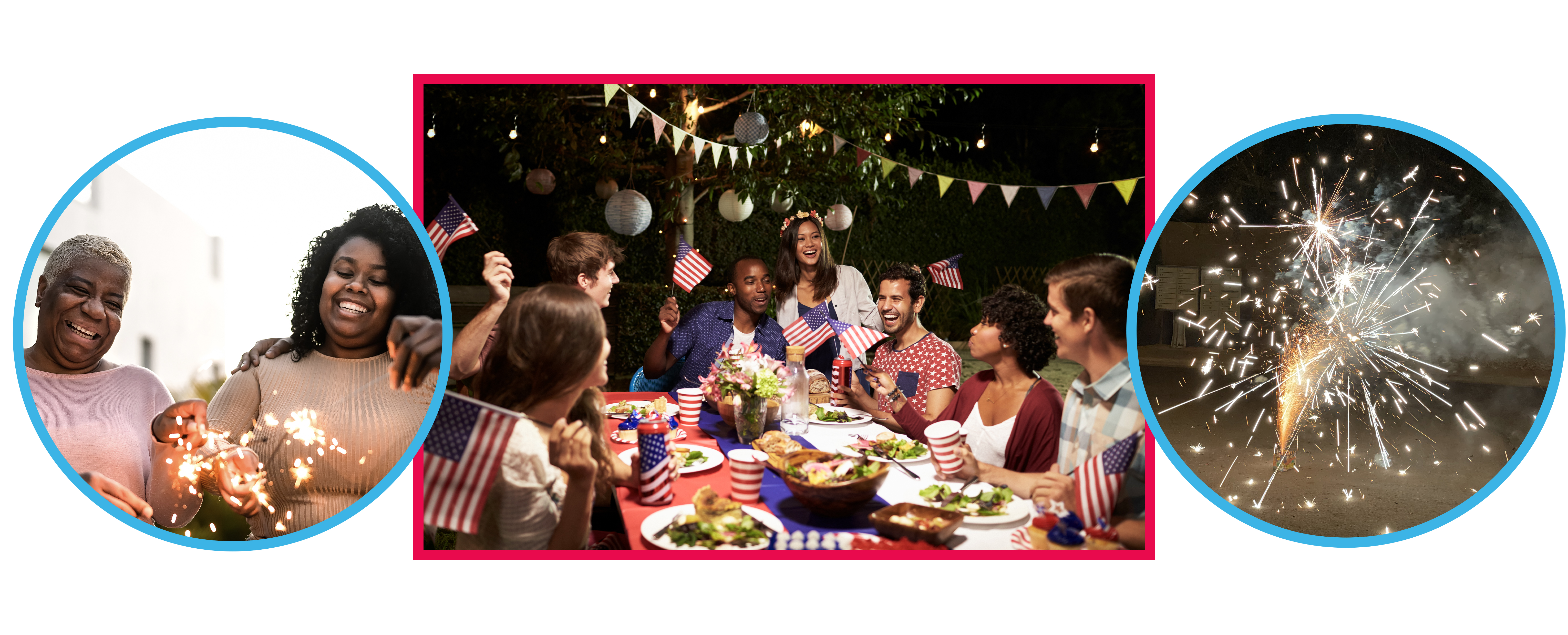 If you haven't purchased any fireworks for this year's festivities yet, consider taking your family or friends to see your local fireworks displays (There might be more than one depending on where you live!). Doing things this way means that your friends, family, and even your pets can stay safe from any potential injuries. However, if you decide on having your own private fireworks show, take a read of a few safety tips from us:
Obey Your Local Laws
Fireworks aren't always legal to buy in your area, or only certain kinds are allowed. Make sure you know before you're ready to light the fuse!
Read The Labels
Never light a firework without first reading its directions. Responsible usage is key to avoiding the burns, cuts, sprains, fractures or worse injuries associated with amateur fireworks. Make sure that children and pets are a safe distance away before lighting anything!
Avoid Dry Grass And Foliage
A rogue firework could easily set a building on fire, shatter its windows, injure residents and much more. You should also keep fireworks away from power or gas lines, as these can ignite a fire upon impact. The ideal setting is an open field or backyard.
Keep An Extinguisher Handy
If things go awry, it's never a bad thing to be a little overprepared. Keeping a bucket of sand or water close by could save you from thousands in damages.

With all these safety tips in mind, please have a wonderful Fourth of July celebration. And if the worst does happen, please contact your local fire department. They'll do their best to save as much as they can. We'll take care of the rest and restore your property like it's brand new!
So, if you need any restoration help this summer, give us a call at 516-333-5333.