When your home suffers from water damage, it is imperative that you have it dried and dehumidified as soon as possible. Simply just mopping up the puddles and using a wet vacuum are just the initial steps of the water-removal process. They don't get all of the moisture out of wherever it's been sitting. And if the moisture has been sitting for a prolonged period of time, it will have been absorbed and worked its way into every nook and cranny it can. Materials like drywall and wood are especially porous so they tend to soak up water almost as well as a sponge. Unfortunately, the moisture isn't always easy to remove and can cause some serious problems to your home's infrastructure if left unchecked.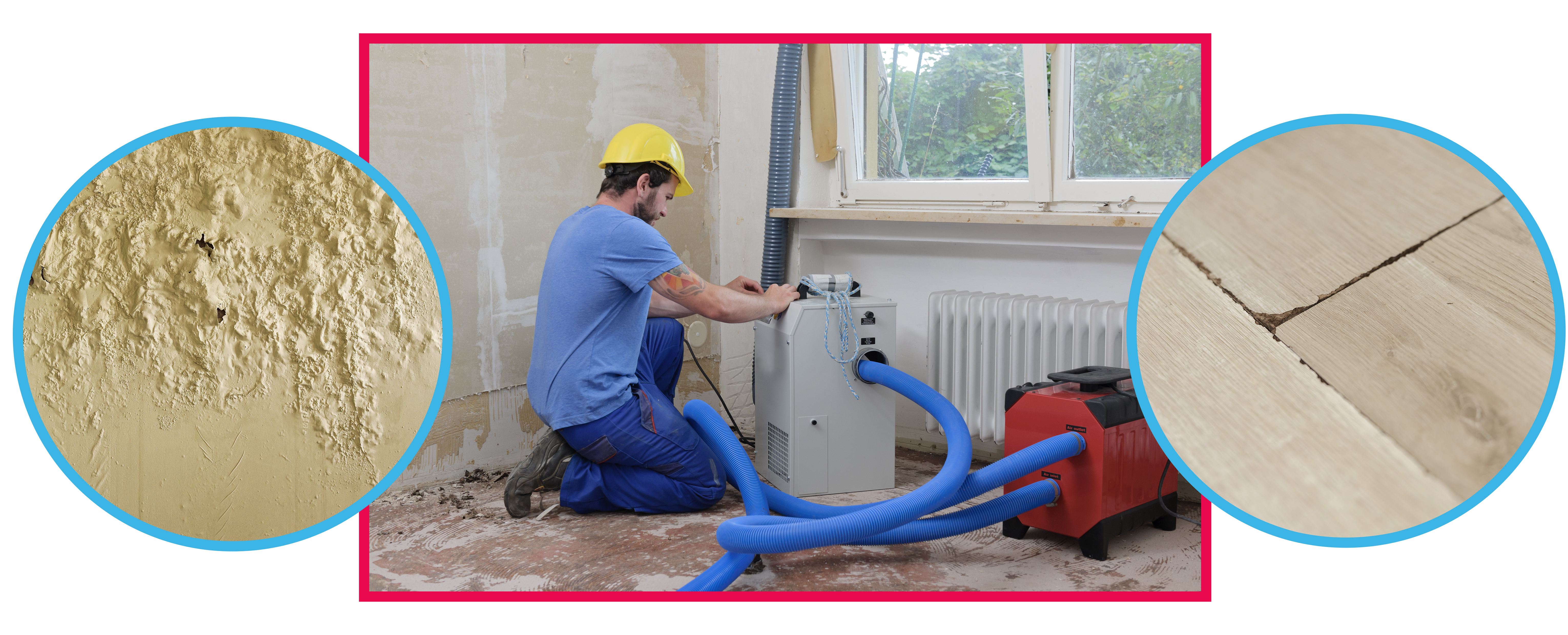 Avoiding Mold
The biggest and most common issue after water damage is mold. Especially during these humid summer months, it will latch on to anything with enough moisture. Mold usually takes about 48-72 hours before it begins to develop in moist areas. Thorough drying out should be the first step to taking care of any water damage. If there is any residual moisture, it should also be removed as mold spores can spread to other unaffected areas. If moisture is present in your home's structure, mold will set up camp there. Mold will quickly take over when there is nothing to prevent it from growing. The result of failing to dry your home or improper drying can be devastating. The trapped water will continue to spread. This can eventually lead to long term damage such as:
Mold spreading through the structure of your home

Black mold

Weakened infrastructure leading to ceiling and/or wall collapse

Warped wood flooring

Fire and electrocution

How TRI Can Help
While there are no ways to fully prevent or avoid water damage in the future, there are a few things you can do to lessen the damage. The first thing you should do is to clean up the water as soon as possible, make sure to dry out everything you used to clean up as well! The next step would be to clean up any debris that you might find, those can easily be a platform for mold to grow on. After that, make sure to dry the affected areas to the best of your ability, make sure to have a dehumidifier or two running as they'll help you immensely. After everything is dry, use a mold test kit to see if there are any bits still sticking around. If it tests positive, TRI is there to help you clean up the damage professionally!
We at Total Restoration can properly dry your house after any water damage. You can call us at 516-333-5333 to set up an appointment for an estimate. If you need immediate emergency services, we will arrive at your doorstep with all the required equipment to complete the drying, dehumidifying, and restoration process.